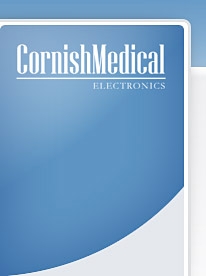 Our company was founded by Jim Cornish in 1956.  Frank Farnie III purchased the company in 1988 and remains as president today.  We are a 3rd generation family owned and operated business.

Cornish Medical has been a distributor of quality physical therapy and rehabilitation supplies & equipment for over 60 years.  We have become a leading provider of expert advice & service to physical therapist, clinic directors, chiropractors, athletic trainers, and other medical professionals.

We are a proud member of the National Medical Alliance now MOtion1.  The NMA/MOtion1 is a professional alliance of the best independent physical rehabilitation equipment and supply dealers in North America.

Cornish Medical wants to serve all your physical therapy & rehabilitation equipment, supply, & service needs.  We have built our business and our reputation on honesty, outstanding customer service, and dependability.  Our purpose is simple.  We work to make your job as easy as possible.  Cornish Medical is your source for all your equipment, supply, and service needs at nationally competitive prices.


1...........Competitive Prices

2...........Outstanding Service

3...........Experienced

4...........Knowledgeable Staff

5...........Quick Ship Program

6...........Family Owned

7...........Industry Best Products

8...........MOtion1 Member

9...........White Glove Delivery

10.........Growing Everyday

Serving the Physical Therapy & Sports Medicine Market for over 60 Years